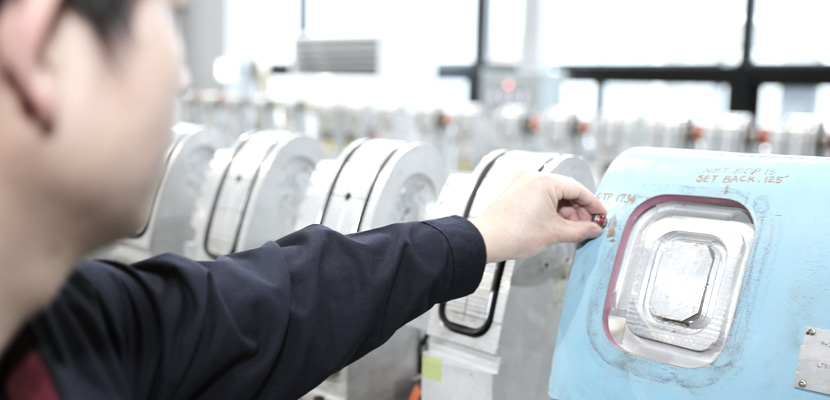 The capacity which we supply as one stop service is about the processes that is based on the infrastructure such as precision equipments, talented people and partners for producing products and tools from development stage and manufacturing preparation to production, delivery service and installation to meet the needs of our clients.
Part production Capa.
For years, we are managing qualities and delivery service based on experiences of aircraft sheet metal manufacturing and technology for you.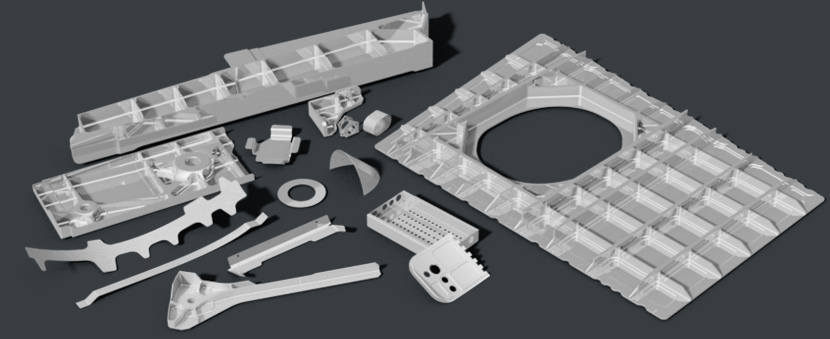 ---
Procedure
We are applying turn-key (includes fixturing) process to minimize the lead time and managing point for customers.

---
Available part service
※ Below are representative processs which is possible to proceed, additional process can be secured according
to your needs.
Machining Part
- NC 3axis / 5axis
- Milling
- Grinding
- Lathe
- Drilling
- CMM inspection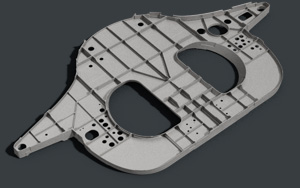 ---
Sheet metal part
- Brake forming
- Hot joggle
- Routing
- Sheet metal / Extrusion routing
- Blanking / Piercing
- Roll forming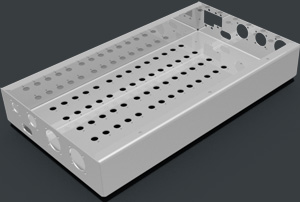 Tooling production Capa.
Since '90s, we are performing the optimized design and the swift development process based on tool producing experience all around the aircraft manufacturing and technical know-how.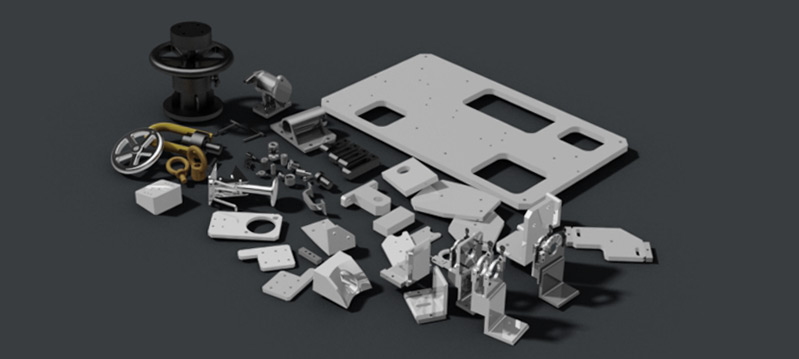 Procedure
Through one-stop service, all the processes such as tool manufacturing and initial development of the product (assembly tool) and all are provided to the customer, optimized design and structure analysis are applied for product to be produced stable and efficient.

Available tooling service
※ Producing equipmental fixturing and other (established supply chain)
Master tool
- Tooling form
- Check form
- Tooling gage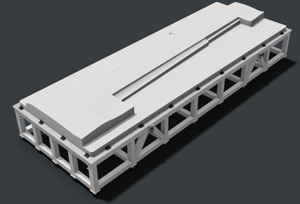 ---
Machining tool
- Milling tool
- Drilling tool
- Vacuum milling fixture
- Inspection gage
- Boring fixture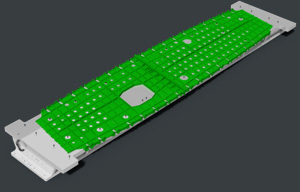 ---
Welding tool
- Assembly welding tool
- Component welding tool
- Press test tool
- Bend die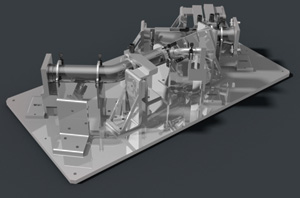 ---
Bonding tool
- Assembly bonding tool
- Component bonding tool
(AL, Steel, Invar & Graphite)
- Caul plate
- Routing shell (Fiber glass)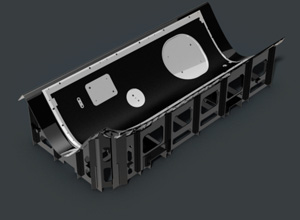 ---
Assembly tool
- Major / Sub assembly fixture
- Holding fixture
- Check fixture
- Drilling fixture
- Assembly template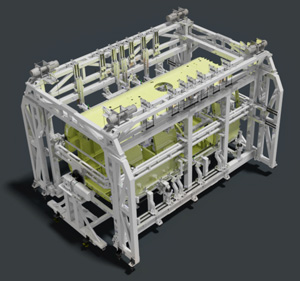 ---
Miscellaneous tool
- Equipment type tool
- Working platform (Manual & Hydraulic)
- Ultrasonic holding tool
- Sling (Manual & Electronic)
- Shop aid (Dolly & Handling tool…)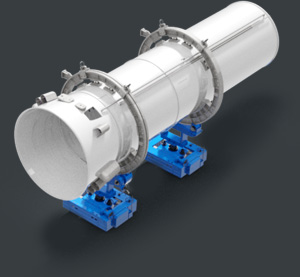 Quality Capa.
To live up to your expectation, we are controlling qualities of the products and operating safety and reliable quality management policy based on AS9100 and quality guideline, and maintaining perfect quality by apply newest instrumentation device.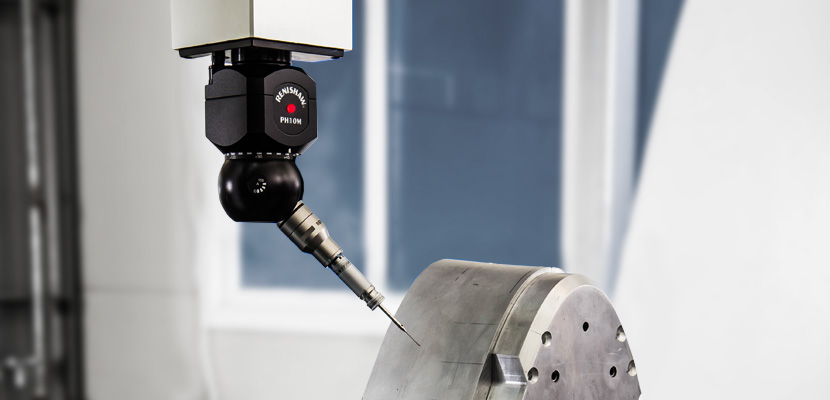 - CMM
- Laser tracker
- Manual inspection
Engineering Capa.
We are providing optimized solutions and designs for aircraft part manufacturing and tool development using CATIA platform, and performing 'Optimize Iteration' which is retestifying appropriacy and stability of the design and reviewing productivity about the shape with NC Programmers.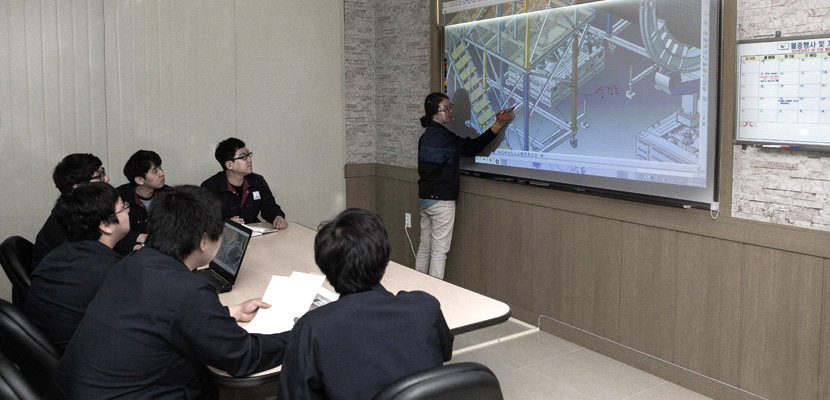 - Design (CATIA V4 & V5, UG, PRO-E, Solid works)
- Structural stress analysis (CATIA V5)
- NC program (CATIA V5)